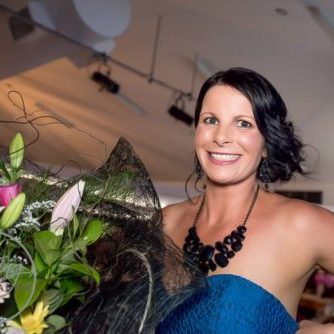 UTV Founder Samantha Cumming
In 2009, Under The Veil founder Samantha Cumming had an idea.  She set out to open a beautiful boutique with exceptional customer service in the Mackay region.
AND SO BEGAN the story of Under The Veil. UTV had their grand opening in 2010.  Our store has since grown from this tiny little boutique to a beautiful showroom located in Sarina.
We have sourced only the best gowns from the most wonderful brands, allowing women all around Australia to look effortlessly beautiful in one of our quality gowns.
I wasn't satisfied with the customer service I received when searching for my gown in 2006 so I set out to create a beautiful space where all brides of all shapes, sizes and cultures feel comfortable and excited to shop for their dream gown.
Many years on, we have an incredibly passionate and dedicated team (UTV team) that work with our designers. We pride ourselves on the reputation we've built as the BEST CUSTOMER SERVICE in the Mackay region.  We have helped Brides all over Australia find their perfect often Bespoke gown. Our customers are our ultimate reason we open our doors every day.